Crater Lake Mazda Offers Financing Options That Are Easy on Your Budget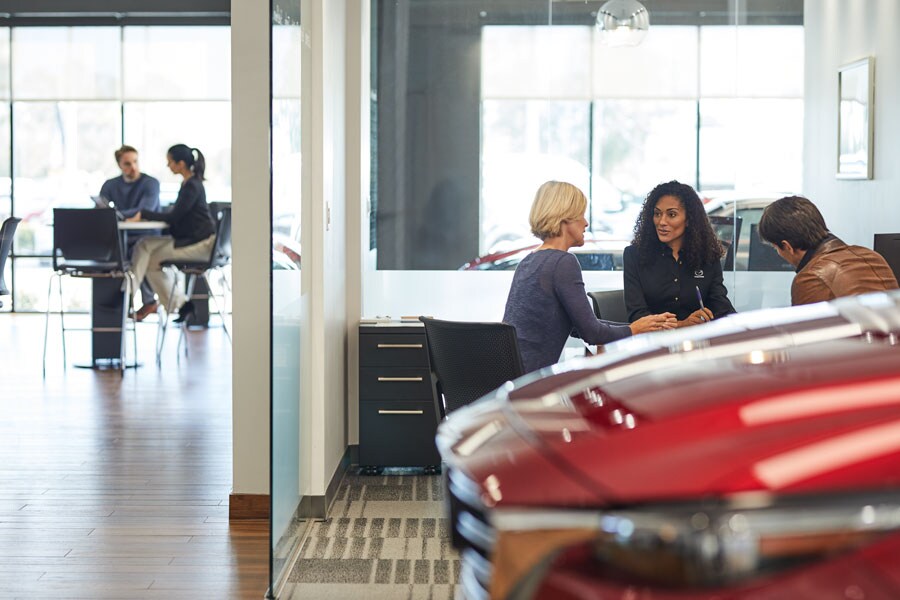 After you've spent a lot of time researching vehicles, kicking the tires, and test driving a prospective car or SUV, the last thing you want to here is "no" when it comes time to finance it. You won't hear that from Crater Lake Mazda. People in the Medford and Central Point, OR areas know our experienced finance team will pull out all the stops to help them find an affordable plan to finance that new or used Mazda3, CX-5, or MX-5 Miata they're interested in. We'll take the time to get to know you, so we can custom-design a financing solution that's tailor-made for your situation. Some people like getting a new vehicle every few years, and don't mind a lease with mileage restrictions. Others would rather buy a car, truck, or SUV so they can customize it and drive it as much as they choose. Whatever is best for you is what we'll strive to do at Crater Lake Mazda.
Ever had someone try to "rope you into" a product or payment plan that doesn't fit your needs? You won't get that kind of treatment at Crater Lake Mazda. Drivers in the Grants Pass and Ashland areas know our finance experts will carefully explain all their available car loan or lease options. We answer all your questions and make sure you know all the details before you sign anything, so you get a plan that's on your terms and not anyone else's. Our team works with a broad network of local and regional lenders, so we can find the ideal plan for you. We'll sort through different strategies to make sure you get the best possible terms and rates. We can adjust variables to fit your needs. The term can be extended to lower monthly payments, or you can pay a little more to shorten the duration of your loan.
Save Time, Apply Online at Crater Lake Mazda
People in the Eagle Point and Medford areas can save time at our dealership by using our convenient online tools to get the ball rolling. When you're ready to get pre-qualified for a loan or lease, you can do so easily with our quick, secure, no-obligation online finance application. Just fill in the details on the form, and once we've processed your information, one of our finance professionals will get back with you promptly to discuss the details of your request. Be sure to also check for any dealer specials or global incentives that may be available to help you save even more. We'll give you top dollar for your trade-in, and competitive prices on our new and used vehicles. Contact Crater Lake Mazda today for financing options that are easy on your budget. We look forward to helping you drive away in your next car or SUV.